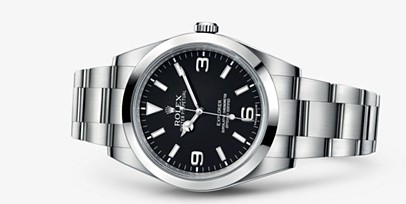 In its usual under-stated way, Rolex has done it again: this world-famous maker of approximately a million premium watches each year has brought its standard of customer care up a few notches. Beginning July 1 of 2015, all new Oyster and Cellini family Rolex watches purchased from an authorized dealer will carry a five-year warranty from the date of purchase. This is a significant upgrade from the previous two-year Rolex warranty that was offered on all watches. What's more, there is even good news for people who bought a Rolex between July 1, 2013 and June 30, 2015: You will be furnished with an extra year of protection.
Up until now, Rolex has recommended that all of its watches are sent in for service every three years, ostensibly for the purpose of lubricating the parts and replacing any that have sustained wear over the years. The fact that this company is also extending their service interval to 10 years is a bold proclamation of Rolex's belief in the long-term quality and sustainability of the fine products it sells. At this point, the vast majority of its luxury watch competitors provide customers with a two-year warranty and a recommendation to have the timepiece serviced every three years. Rolex's leap into the enhanced warranty on all of its pieces that only need to be serviced once per decade puts its rivals on notice.
As the proud owner of a beautiful new Rolex, you now can rest assured that your watch will only need minimal servicing, while simultaneously being protected by the longest-lasting warranty in the industry. Nevertheless, there are still measures that you need to take in order to prolong the life of your watch and maximize its performance. Most important is the storage of your Rolex when you aren't wearing it. Placing it in a drawer or even a box with other jewelry can leave it vulnerable to being scratched or exposed to dust and oils that can compromise its longevity. That is why it is crucial that you find a storage box specifically designed to keep your timepiece dry and protected.
In addition, keep in mind that your watch is automatic. When it is not on your wrist, it will stop in one to two days, requiring a total reset. This could be time-consuming and inconvenient, especially if your watch has more advanced features such as a perpetual calendar or moon phase indicator. If you are not going to be wearing your Rolex every day, it is definitely worth your while to invest in a watch winder. The perfect marriage of beauty and functionality, the watch winder will provide the ideal storage box for your timepiece, while also ensuring that it remains fully wound according to Rolex specifications. Whatever your style and price range, there is a watch winder for you. It is the ultimate accessory for your beautiful Rolex timepiece and will enable you to keep it safe, protected and fully functioning for many years. Indeed, a watch winder is the best way to make the most of Rolex's new warranty and service plan.